DATE

MODE

TIME

PRICE

ENROLL

22-23 Sep 2022
Live Virtual Class
0900 Hrs-1700 Hrs ( Both Days), IST (GMT+5:30)
INR 20000- +GST
INR 25000- +GST
In case of any query or issue faced during registration,
please reach out to us at info@infogeeks.org or call us at +91-7011019375.
Certified Scrum Product Owner® is responsible for maximizing the value of the product and the work of the Development Team. How this is done may vary widely across organizations, Scrum Teams, and individuals. CSPO is the one responsible to interact with customers showing them value being delivered by product getting developed and have been taught the Scrum terminology, practices, and principles that enable them to fulfill the role of Product Owner on a Scrum team. CSPOs are typically the individuals who are closest to the "business side" of the project. They are responsible for product and are expected to do the best possible job of satisfying all the stakeholders. CSPOs maintain the product backlog and ensure that everyone knows the priorities.
The aspects and responsibilities of Product Owner can be understood on the basis of the indicators – Product owner with the help of Scrum Master and development team brings the success to any desired product vision or services to perfection. Product owner primarily modulates in delivering products and services in time. Designing of the most valuable products, ensuring the priorities & productivity for organisation is a chief role as a product owner. Being in an exceptional and accountable spot, Product Owner manages Product Backlog and analyse its progress for best possible outcome of the product.
Business Managers
IT Leadership
IT Managers
Product Manager
Product Owner
Sr Developer
Business Analyst
Senior Management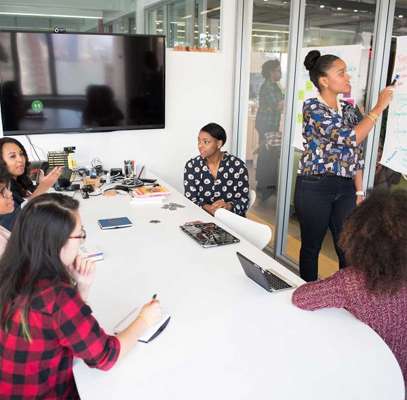 A successful completion of two days workshop conducted by a Certified Scrum Trainer (CST),and the acceptance of Scrum Alliance agreement entitles you for CSPO certification. There is no post workshop exam.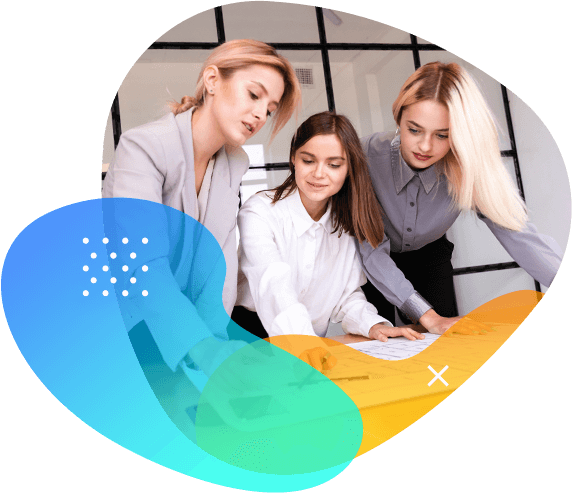 2 Days Classroom Training
Practical Knowledge with Role plays, Games, Case studies & Simulations
Training by experienced Scrum Alliance Certified Instructors (CSTs)
16 PDUs and 16 SEUs
2-year membership with Scrum Alliance
Scrum Basics
Scrum Flow, the core components of the Scrum framework, and the Scrum vocabulary
The principles/legs of empirical process control
The work culture Scrum creates
Roles & Responsibilities
Scope of the Product Owner, Scrum Master and the team role in detail
Understand why there is no project manager and no Agile product manager
Product Vision
Importance of having the product vision as an overarching goal galvanizing the entire Scrum team
Desirable qualities of the vision and how it can be shaped
Importance of carrying out just enough prep work
Relationship between vision and product roadmap
Estimating
The different estimation levels in Scrum
The accuracy of an estimate or precision of the estimate
Estimates of size and duration
Impact of pressuring team members to provide low estimates
Difference between estimating and committing
Product Backlog
What is product backlog
Product backlog grooming
Prioritizing
Importance and benefits of prioritizing the product backlog
Implications of saying everything is mandatory
Prioritization decisions
Factors for proper prioritization of a product backlog
Understand how much latitude to give a team in adjusting the sequence of work
Release Management
The goals and how to of release planning
Sprints
The product owners role in Scrum meetings, and how the Product Owner and Team collaborate
Why sprints are timeboxed and protected
Understand the concept of sustainable pace. Understand team commitment
All cancellations and reschedules must be notified over email.
Cancellations / Reschedules By Customer
Cancellations received greater than 15 days would be offered full refund, after deduction of INR1500 as administration charges
Cancellations received less than 15 days upto 7 days of the training would not be offered a refund. As a courtesy, we could allow you to use the payment made agaist a future training program within one year of the cancellation date.
Cancellations received less than 7 days but upto 4 days of the training would not be offered a refund. As a courtesy, we could allow you to apply 50% of your payment towards a future training program within one year of the cancellation date.
Cancellation less than 4 days prior to class and no-shows would not be offered a refund and the amount would not be credited to a future training.
Reschedules received greater than 15 days to the class would be credited to a future training date.
Reschedules received less than 10 days would be credited to a future training but with 10% (of standard fee) reschedule charge.
Registrant substitutions may be made at any time.
Please note that if you do not cancel or do not attend, you would not be offered a refund nor will the amount be credited to a future training.
Cancellations / Reschedules By Infogeeks
Infogeeks reserves the right to cancel or reschedule a class at any time, including but not limited to, insufficient registrations, classroom or trainer unavailability, or if the trainer could not attend due to unforeseen circumstances.
In all such registrants would not be charged for the training and would be offered full credit to a future workshop or full refund as per the wish of the registrant.
You are advised to consult an Infogeeks agent prior to making any travel arrangements for a training.
Infogeeks is not liable for any direct, indirect, consequential or special damages that may be incurred due to a cancellation of a scheduled class, including, but not limited to cancellation penalties owing to transportation or accommodation arrangements.